End-to-End Radio Data Link Solution - Viewsys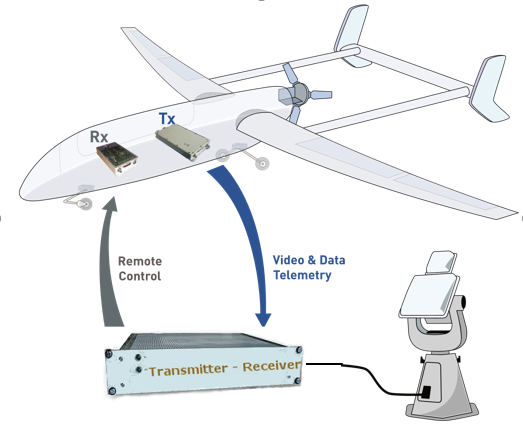 Viewsys offers complete solution for managing UAVs with data and video reconnaissance capability. We offer our System solution that provides short, medium and long-range capabilities.
Viewsys features full command & control for UAVs and other aerial and terrestrial unmanned vehicles. It is an excellent solution to ground force projection and border security for line-of-sight and over the horizon. Being very light-weight and highly mobile, it supports rapid deployment. Advanten works closely with you to deliver compelling design solutions tailored specifically to your needs. We offer the best value proposition by providing fast development of non-standard configurations at competitive prices.

Download Viewsys
Features Include :
Tailorable data link modem transmitter and receiver
Robust, secure, DSSS spread-spectrum with RAKE receiver
Enhanced forward error correction code software
Optional AES encryption in uplink and the downlink
GPS tracking system with control & monitoring MMI software
Digital video compression with reception with low latency (40 msec)
Enabled command and control up to 250 Km line of sight
High-gain ground flat panel antenna array, with linear or circular polarization
Optional relay function